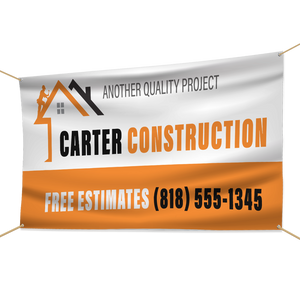 Promote, advertise, or make announcements with Scrim Vinyl Banners 
Scrim vinyl banners are designed to stand out at any indoor or outdoor event. Printed on 13oz scrim vinyl with UV-cured inks, these banners are waterproof, durable, and will maintain their vibrance — rain or shine. 
Easily customizable, scrim vinyl banners are available in flexible sizes, up to 16' in one direction and 150' in the other, and can be used to increase foot traffic, brand awareness, business revenue, or awareness for any event — big or small. 
Scrim Vinyl Banner popular uses
Billboards
Building wraps
Signs
Parades
Grand openings
Sales events